Sensorium Student Caucus Website
Sensorium Student Caucus Symposium Website
Sensorium Student Caucus Twitter
---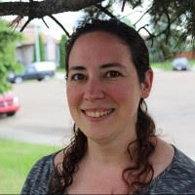 Jessica Bay
President
Jessica Bay is pursuing a PhD in the York & Ryerson Universities joint Communication & Culture program. She has previously completed an MA thesis in Popular Culture at Brock University titled The New Blockbuster Film Sequel: Changing Cultural and Economic Conditions Within the Film Industry (2011) and an MA thesis in English at the University of Lethbridge titled Re-Writing Publishing: Fanfiction and Self-Publication in Urban Fantasy (2014). Her current research examines the balance of power between fangirls and corporations in franchise creation in Hollywood. Find Jessica online at https://yorku.academia.edu/JessicaBay or https://screensensebay.wordpress.com/.
---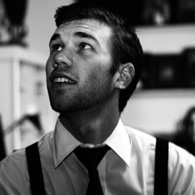 Cody Lang
Cody Lang is currently in his second year of the PhD program in Cinema and Media Studies at York University. His research interests include magical realist cinema, film noir and neo-noir, Marxist aesthetic and social theory, semiotic theory, French Cinema after the New Wave, the Japanese New Wave, Aleatory Materialism, and sexual politics of narrative films. He has a forthcoming chapter titled "Queering the straightest space imaginable: reading Sirkian melodrama against the grain" for Filmurbia: Screening the Suburbs (Palgrave-Macmillan, 2016) edited by David Forrest, Graeme Harper and Jonathan Rayner, a forthcoming conference paper on Kyle Armstrong's Magnetic Reconnection (2012) at Visible Evidence (2015, York University) and at the conference Arctic Cinemas and the Documentary Ethos at the University of Illinois, and recently presented a paper "Genre, Ideology, and Neo-noir films" at Imagining Crisis (2014, York University).
---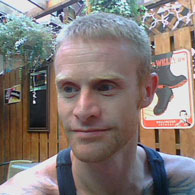 Jonathan Osborn
Jonathan Osborn (MA in Dance Studies) is a PhD candidate in Dance Studies at York University. His current research emerges out of his MA thesis Personal Space: Investigating Manifestation of Dance on YouTube and examines virtuality, animation, motion capture technology, monstrosity and affective environments. In 2015 Osborn presented Animating Extinction: Choreographed Dinosaur Movement in Documentary Films at the Society of Dance History Scholars and Congress on Dance Research joint conference in Athens, Greece and When Species (M)eat at the inaugural Sensorium symposium in Toronto. In 2014 Osborn presented Embodied Kingdom at Critically Kinaesthetic at York University and, in collaboration with Professor Mary Fogarty, Camouflaged Identities: The Multiple Legitimacies of Tentacle Tribe at Keep it Simple, Make it Fast! Crossing Borders of Underground Music Scenes in Porto, Portugal. A former professional dancer and accomplished choreographer, Osborn has presented over 15 original choreographic works and maintains an artistic and pedagogical practice invested in exploring animal and inhuman bodies, transformation, science fiction, and the solo form.
---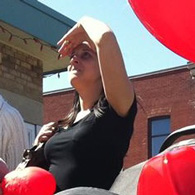 Carmen Victor (MA in Art History, MFA) is a PhD student affiliated with the York/Ryerson Graduate Program in Communication & Culture. She serves on the board of Directors of YYZ Artists Outlet, and the Universities Art Association of Canada and has recently published in Seismopolite: Journal of Art & Politics with a forthcoming publication in the Journal of Surrealism & the Americas (Penn State University). In 2015 she presented her research on contested images of landscape in photography and time-based media at the 3rd International Conference on Photography & Theory in Nicosia, Cyprus, the 103rd Annual College Art Association in New York and at the 41st Annual Conference of the Association of Art Historians at the University of East Anglia in the UK. Also in 2015 she moderated a session of the 10th anniversary season of the Urban Field Speakers Series at Prefix ICA, will participate as a workshop panelist at Congress 2015 for the Film Studies Association of Canada and present a paper on photo-conceptualism and outmoded architectures of war at Visible Evidence XXII, an international conference on the theory and practice of documentary film and media. http://carmenvictor.com/
---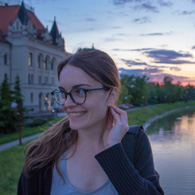 Radojka Vrabac
Radojka Vrabac is a PhD student of Cinema and Media Studies at York University. Prior to obtaining an MA degree in Cinema and Media Studies at the same university, Radojka completed two bachelor programs at the Academy of Arts Novi Sad in Serbia: Film and Theatre Directing and Classical Piano Performance. Her research interests include the study of early film, experimental and documentary cinema, semiotics and philosophy of film and media. Radojka is also an award-winning filmmaker with background in documentary, single-take experimental, and short-fiction filmmaking.
---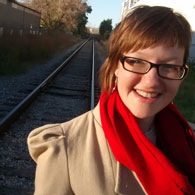 Melanie Wilmink is a doctoral student in Art History and Visual Culture at York University and a recipient of the 2014 York University Elia Scholars Award. Her research examines the inter-connectivity between spectatorial experience and exhibition spaces, and aims to determine how public art situations act as vehicles for metaphoric and physical transportation. She completed her MA in Interdisciplinary Studies (Film and Visual Arts) at the University of Regina, where she was a research assistant on Dr. Christine Ramsay's SSHRC funded "Atom Egoyan In Media Res" exhibition research, and was awarded a Joseph-Bombardier Canada Graduate Masters Scholarship in 2013. Her ongoing research was developed through her experience as Programming Coordinator for the Calgary Society of Independent Filmmakers and its $100 Film Festival (an avant-garde Super 8 and 16mm event established in 1992), and her current curatorial work through the Toronto-based Pleasure Dome media arts exhibition collective.
---