---
---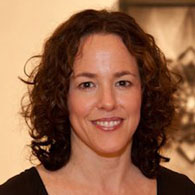 Melissa Shiff is a digital media artist whose current work utilizes augmented reality to engage with Jewish cultural memory. Shiff's highly acclaimed projects have been exhibited internationally at such institutions as The Jewish Museum New York, The Jewish Museum in Prague, The Contemporary Jewish Museum San Francisco, and The Israeli Center for Digital Art.
Shiff served as an Adjunct Professor at The Centre for Jewish Studies (University of Toronto) from 2008-2011. From 2011-2014 Shiff was an Assistant Professor in the Department of Art at the University of Toronto in recognition of her innovative research on the collaborative augmented reality project Mapping Ararat: An Imaginary Jewish Homelands Project for which she served as the primary investigator. This digital art and humanities project was awarded an Insight Development grant from the Social Science and Humanities Research Council of Canada. The film Mapping Ararat: GPS that documents the augmented reality walking tour has been featured at international conferences including HASTAC, ACLA, and AJS as well as at such academic institutions as the Harvard University Humanities Center and at the Columbia University Seminar Series in Cultural Memory.
In fall 2014, Shiff was appointed as a Research Associate at the Sensorium. In April 2015, she was awarded a SSHRC Research/Creation Insight Grant to take Imaginary Jewish Homelands global. Shiff and her team will be creating augmented reality walking tours in Port Davey, Tasmania; Kimberley, Western Australia; and the Saramacca district of Suriname.
---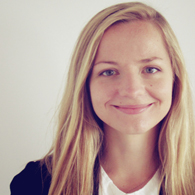 Aleksandra Kaminska is a Research Associate at Sensorium, where she is on a team developing a network of audio-visual archives across Canada. She is also a Mitacs Elevate Postdoctoral Fellow at Simon Fraser University, where she is investigating emerging nano-media technologies in digital media, the arts and creative communities. As part of this project she is producing a GRAND NCE Media Artist and Science Collaboration and developing research and applications for NanoMedia Solutions.
Dr. Kaminska's research explores interdisciplinary inquiry and collaboration between media scholars, artists and scientists, and engages with media materialities, aesthetics, ecologies, and infrastructures. She also develops research and projects at the intersection of media theory, art and civic culture. Her first book, Polish Media Art in an Expanded Field is forthcoming from Intellect Press. She is also the Managing Editor of PUBLIC Journal: Art Culture Ideas.