---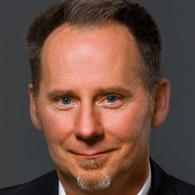 Shawn Brixey
Professor in Digital Media, Film and Visual Art; Dean, School of the Arts, Media, Performance & Design
personal website
Shawn Brixey is an MIT-educated artist, researcher and inventor who works at the interface of art, science and technology, pioneering complex experimental media artworks that synthesize physics, astronomy, cosmology, biology and advanced computing. Projects include Alchymeia, a nanotechnology and bioengineering public artwork commissioned for the Winter Olympics in Nagano, Japan; Chimera Obscura, a massive online multi-user data-driven organism examining issues of genomic research; Eon, a  Rockefeller Foundation-funded telepresence project using text-to-speech synthesis to create voice-encoded sonoluminescence – "a star in a jar"; and Radiant Arc, an interactive environmental art installation focusing on global climate change, for the 2014 Arctic Winter Games in Fairbanks, Alaska.
---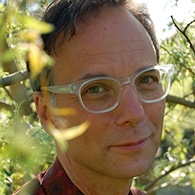 Amnon Buchbinder
Associate Professor in Screenwriting
Amnon Buchbinder is a filmmaker and author whose research presently focuses on the development of a new theory of story and anti-story. His book, The Way of the Screenwriter, reinterpreting the craft from both a philosophical and practical point of view, has been widely acclaimed by working screenwriters. His feature and short films have screened at more than hundred international festivals and have been released theatrically in Canada, the US and Europe. Current projects include the interactive documentary Biology of Story, the hybrid myth/fiction/autobiography film cycle Travelling Medicine Show, a novel called Mortal Coil, and a non-fiction book titled Story and its Double.
---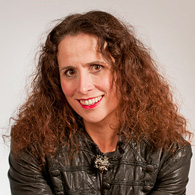 Caitlin Fisher is a co-founder of the Future Cinema Lab and director of the Augmented Reality Lab in the School of the Arts, Media, Performance & Design at York. She is also an executive member of HASTAC – Humanities Arts, Science, Technology Advanced Collaboratory. Her research focuses on investigations into the future of narrative through explorations of interactive storytelling and cinema in augmented reality environments, and the creation of expressive software tools that allow non-programmers to work in such environments. Her research interests include digital archiving, lifelogging, data visualization and experimental game structures for storytelling. Awards include the  International Electronic Literature Award for Fiction; Ciutat de Vinaròs Prize in Poetry; and the Electronic Literature Organization's jury prize for her augmented reality tabletop theatre piece, Circle. The recipient of a 2012 Fulbright Research Chair, Dr. Fisher is currently working with large repositories of data and interactive immersive visualizations that are part of an $11M project housed at York.
---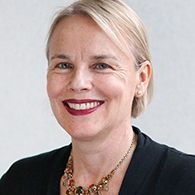 Jennifer Fisher
Associate Professor in Art History and Visual Culture
Jennifer Fisher is an art historian, critic and curator whose research focuses on exhibition and display practices, contemporary art, performance, feminist epistemology, affect theory and the aesthetics of the non-visual senses. She is editor of the anthology Technologies of Intuition (2006) and co-editor of special issues of Senses and Society: The Senses and Art (2012) and PUBLIC: Civic Spectacle (2012). Her writings have been featured in the anthologies The Ashgate Companion to Paranormal Culture, The Senses in Performance,Caught in the Act and Foodculture: Tasting Identities and Geographies in Art, as well asArt Journal, Border/Lines, n-paradoxa and Visual Communication. Jointly with Jim Drobnick, Dr.Fisher is founding editor of the international Journal of Curatorial Studies and part of the curatorial collaborative DisplayCult.
---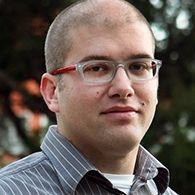 Ian Garrett
Assistant Professor in Ecological Performance Design & Production
personal website
Ian Garrett is a designer, producer and administrator for live performance and innovative arts infrastructure. Co-founder of the Center for Sustainable Practice in the Arts, coordinator for sustainability at World Stage Design, and resident designer at the Indy Convergence, he also serves as vice-chair of the board of trustees for DanceUSA. His work has been featured in American Theatre, DramaBiz, inhabitat.com and Readings in Performance and Ecology. As producer, Professor Garrett's work has included Richard Foreman and Michael Gordon's What to Wear, Rogue Artist Ensemble's Gogol Project, dozens of Edinburgh Festival Fringe shows, and The Medea Project, a cross-cultural production in Athens and Los Angeles. Recent design works include Kristina Wong's Cat Lady and Going Green the Wong Way, Roadkill Confidential (Son of Semele), Eternal Thou (Atwater Village Theater), and the Crimson Collective's Ascension at Coachella.
---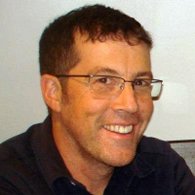 David Gelb
Assistant Professor in Design
David Gelb's research is focused on both design and education, exploring the potential of technology-enhanced learning and interactive design education within a graphic design context. His writings include "Course Co-Creation vs. Course Management: Wikis as a Potential Alternative to Traditional Learning Management Systems" in Wired for Learning (2009). He regularly presents his scholarly work on collaborative technologies and participatory learning internationally at design conferences and workshops. Central to his professional design practice is user experience research for clients in the health sciences, education and cultural sectors. His creative projects include mobile applications, interactive video and photo-based installations. He is currently investigating the interface design of electronic books and their relationship to authorship and reading.
---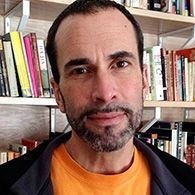 John Greyson
Associate Professor in Film Production
John Greyson is a filmmaker, video artist, writer and activist whose productions have won accolades at festivals around the world. The recipient of the Toronto Arts Award for Film/Video and Bell Canada Video Art Award, his feature productions include the "documentary-opera" Fig Trees (2009), Proteus (2003), The Law of Enclosures (2000), the docudrama Uncut (1997), Lilies(1996) and AIDS musical Zero Patience (1993). His most recent production is the interactive, trans-media "whodunit" Murder in Passing, a public art project in the form of a serial video narrative unfolding over the course of two months on Toronto subway platform screens, the web and social media. A case study in digital storytelling on an urban screen network, Murder in Passing is part of Professor Greyson's research in the Future Cinema Lab, where he is a principal researcher.
---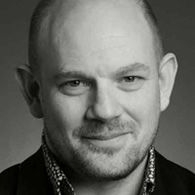 Mark-David Hosale is a media artist and composer whose works have been exhibited and performed internationally. The connecting tissue of his interdisciplinary work lies in his exploration of nonlinear narrative to represent information, time, and space. Dr. Hosale's primary research explores the form of nonlinear interactive narrative, providing the impetus for a theoretical discussion and the creation of new works with a dynamic nonlinear structure that reflects on our modern understanding of knowledge and nature. Other aspects of his research and creative work explore the boundaries between the virtual and the physical world, the creation of technologically transparent virtual spaces, installations and performance works that are intuitive to experience and use. Recent projects include the Quasar series of immersive, interactive light and sound installations. Professor Hosale is the principal investigator in
the n-D::StudioLab and a principal researcher in the Future Cinema Lab.
---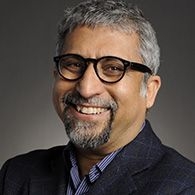 Ali Kazimi
Associate Professor in Film Production
Ali Kazimi is a writer and filmmaker whose film and television productions have been screened nationally and internationally to critical and audience acclaim. As director, producer and cinematographer, his credits include Continuous Journey, Runaway Grooms, Rex vs. Singh and Fig Trees. His creative research in stereoscopic 3D digital cinema is embodied in his most recent production, the short drama Hazardous (2011), one of the first independent S3D films produced in Canada. Professor Kazimi is a collaborative researcher in the Future Cinema Lab in the School of the Arts, Media, Performance & Design and lead filmmaker on the interdisciplinary team for 3D FLIC (Film Innovation Consortium), where he works with York University vision scientists Laurie Wilcox and Rob Allison and a dozen industry partners on the development of S3D film language and production. He is principal researcher in the Stereoscopic 3D Studio @ York.
---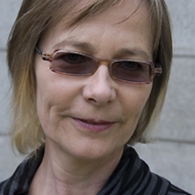 Katherine Knight
Associate Professor in Visual Arts
Katherine Knight's research and creative work explores the intersection of private and public experience through landscape-based approaches using the still and moving image, often incorporating text and archival material. The recipient of the Canada Council's Duke and Duchess of York Prize in Photography, she has exhibited her photo media works extensively across North America. Ongoing online projects include the oral history collection Memory Factory: Caribou Harbour and Cariboo Mottos, a cultural history documentary project focusing on a collection of Victorian-era needlepoints. Through her production company, Site Media Inc., Professor Knight has created documentary films on leading Canadian artists Annie Pootoogook, Colette Urban and Wanda Koop, and the celebrated Inuit art community of Cape Dorset. She is currently developing two new films: Spring & Arnaud based on the artists Spring Hurlbut and Arnaud Maggs, and a documentary on the architecture of Todd Saunders in Fogo Island, Newfoundland.
---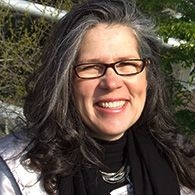 Leslie Korrick
Associate Professor in Art History, Visual Culture, Science & Technology Studies
Leslie Korrick's research focuses on intersections between the arts; sound studies; and constructions of culture through art forms, architecture, urban spaces and relationships between art and science. Her work has been published in essay collections and journals including Word & Image and Early Music. She leads the multi-disciplinary research group soundseminar, exploring sound as a cultural marker and medium of artistic practice, and serves on the editorial collective for the e-journal InTensions. Dr. Korrick has collaborated with numerous Canadian arts collectives and cultural institutions including Mentoring Artists for Women's Art, Plug In Institute of Contemporary Art, Art Metropole, UpArt Contemporary Art Fair, Prefix Institute of Contemporary Art, GroundSwell New Music, SoundaXis (New Music Projects), Tafelmusik, Aradia Baroque Ensemble, the Music Gallery, Art Gallery of Ontario, Winnipeg Art Gallery and TIFF.
---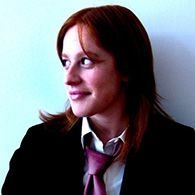 Laura Levin
Associate Professor in Performance Studies
Laura Levin is a performance theorist whose research focuses on contemporary theatre and performance art, performing gender and sexuality, site-specific and urban performance, and intermediality in performance. She is principal investigator for the Performance Studies (Canada) Project, the first major research study to explore the emergence of performance studies in Canada. She has served as director and dramaturg for  productions and research projects investigating intersections of performance, geography and digital technologies, and has edited a number of collections on  aspects of performance research. Her work has been published in several edited volumes including Judith Thompson, Space and the Geographies of Canadian Theatre, Performance and the City and Mapping Landscapes for Performance as Research. Dr. Levin is currently editor-in-chief of the Canadian Theatre Review and is working on a book on camouflage in performance, to be published by Palgrave Macmillan.
---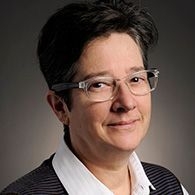 Nina Levitt is an artist working in photography, installation and video. Her practice examines the representation of women in popular culture. Her work has been exhibited extensively in Canada, the US and the UK and has been widely reviewed, including feature articles in Parachute #100, Sculpture magazine and Canadian Art. Notable exhibitions include The Uncanny: Experiments in Cyborg Culture (2002), Nuit Blanche (2006), Otherworldly (2007) and a commission for the Women's College Hospital, Toronto (2011). Recent research and creative work, focusing on the representation of female spies during WWII, comprise the exhibition trilogy Little Breeze (2004), Thin Air (2008), Relay (2008). Professor Levitt is currently working with the SOVFOTO press photography collection at the MacLaren Art Centre, Barrie for an exhibition in 2014. She is a co-founder of the Toronto Photographers Workshop.
---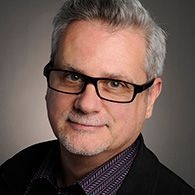 Michael Longford
Associate Professor in Digital Media; Associate Dean Research and Planning, School of the Arts, Media, Performance & Design; Director of Sensorium
Michael Longford is a co-director of the Mobile Media Lab (MML), which comprises an interdisciplinary research team exploring wireless communications, rich media content development for mobile technologies, and locative media practices. He is co-editor of The Wireless Spectrum: The Politics, Practices and Poetics of Mobile Media (2010) and North American editor for the journal Visual Communication published by Sage. His most recent project, Tentacles, uses a smartphone to create a multi-user ambient gaming experience projected into public spaces. Tentacles was included in the exhibition Talk to Me: Design and the Communication between People and Objects at the Museum of Modern Art, New York City in 2011. Professor Longford is a founding member of Hexagram: Institute for Research and Creation in Media Arts and Technologies in Montreal.
---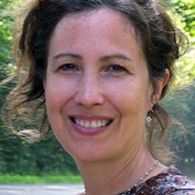 Janine Marchessault
Canada Research Chair in Art, Digital Media and Globalization; Former Director of Sensorium
personal website
Janine Marchessault is a public art curator, professor of cinema and media studies, and co-founder of the Future Cinema Lab in the School of the Arts, Media, Performance & Design at York. Through her creative work and research, combining urban planning, public art and the media, she aims to interpret and illustrate the city and urban sustainability issues. As co-director of the Visible City project and archive and member of the not-for-profit national collective, Public Access, Dr. Marchessault works with artists, designers, municipal governments and community stakeholders to investigate new models of public art and the roles artists play in shaping the urban experience. Large-scale collaborative projects include The Leona Drive Project (2009), Museum for the End of the World (2012) and Land/slide: Possible Futures (2013). With 3D FLIC, she co-organized the first International Stereoscopic 3D Conference and is editing a collection of essays on the history and future of 3D media. She was awarded a Trudeau Fellowship in 2012.
---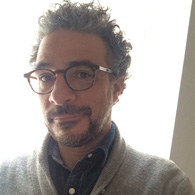 Kenneth Rogers
Associate Professor, Cinema and Media Arts; Associate Dean of Research, School of the Arts, Performance, Media & Design
Kenneth Rogers is the author of The Attention Complex: Media, Archeology Method (Palgrave Macmillan 2014), which diagrams the complex of power relations that directs the proliferating media technologies, knowledge systems, and social practices of attention into a larger political strategy that governs the conduct of individuals. He has also published on a range of topics, such as alternative video, contemporary media art, crowd sourcing, critical pedagogy, and biopolitics. He is the former president of the board of directors for the Los Angeles-based media arts organization Freewaves. His current book project, Petromedia: Oil Culture and Media Culture, is an exploration of the historical interdependence of new media technology and finite energy resources through the emerging critical optic of environmental media studies.
---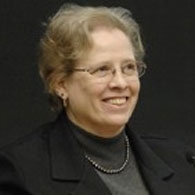 Barbara Sellers-Young
Professor in Dance
Barbara Sellers-Young is an interdisciplinary scholar with an international research profile in the fields of dance, theatre and performance theory and practice. Her teaching and research have taken her to countries on five continents, including Japan, Sudan, Nepal, India, China, England and Australia. Her publications include five books and numerous articles on dance, theatre and popular culture. Sustainability in arts practice and the critical contributions creative thinkers and doers bring to civic society are a primary focus of Dr. Sellers-Young's current work as a scholar and academic administrator. The increasing convergence of art and technology in a globalized world, and the impact of digital technologies as a catalytic force enabling new approaches, driving innovation and spurring new avenues of dissemination throughout the creative economy, are key aspects underpinning the research priorities of the School of the Arts, Media, Performance & Design under her aegis.
---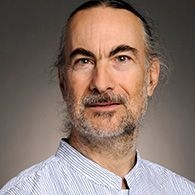 Don Sinclair
Associate Professor in Digital Media; Coordinator, Digital Media Program, School of the Arts, Media, Performance & Design
personal website
Don Sinclair's creative research encompasses physical computing, wearable computing, interactive sound art, laptop performance, web art, database art, interactive dance, video projection, cycling art, sustainability and green architecture. His web/data projects include oh, those everyday spaces, a database of over 25,000 images captured while cycling, that forms the basis for exhibitions seen in Toronto, New York, Jerusalem, Naples and Toronto. His collaborations include works created with choreographers and dancers that explore movement-based manipulation of sound and images, and audience-focused interfaces created wtih sound-based artists. Current projects include the Cyclist Comfort Visualizer, a wearable computing piece designed to be worn by a cyclist in traffic, and Making Conspicuous Consumption, a set of works that display aspects of a building's energy consumption. He is also part of the research team for the project Reflections of the Unimaginable, a multimedia rendering of three cities hosting the Holocaust. Professor Sinclair is a principal researcher in York's  Future Cinema Lab.
---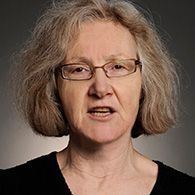 Nell Tenhaaf
Professor and Director, Graduate Program in Visual Arts
personal website
Nell Tenhaaf is an electronic media artist and theoretician with extensive exhibition, publication and lecture credits across North America and Europe. Her practice focuses on intersections of art, science and technology, with a particular interest in the biosciences and Artificial Life. Her artworks integrate elements from these different fields in the form of lightbox displays and interactive sculptures. Recent projects include the survey exhibition Fit/Unfit (Oshawa, Montreal, Ottawa, Hamilton), the interactive works Push/Pull (Ottawa, Toronto), solo shows Flo'nGlo and Win/Win (Toronto), and Lo-fi, a multi-year, collaborative research study resulting in an interactive A-life artwork. She has served as jury chair for the VIDA art and artificial life competition since its inception.
---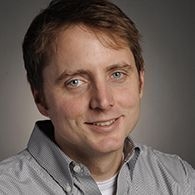 Brandon Vickerd is a sculptor whose site-specific interventions, public performances and object-based sculptures act as a catalyst for critical thought and engagement with the physical world. Projects such as Dance of the Cranes (Toronto and Brooklyn) transform the cityscape through choreographed dances executed by high-rise construction cranes perched upon condos developments. Public art installations such as Northern Satellite and Satellite (Dawson City and Kitchener) explore conflicting ways of understanding landscape via a fictional narrative of a GPS-earth collision. Works such as Dead Astronaut and Chrome Ghost use the language of monumental figurative sculpture to subvert dominant cultural narratives. Professor Vickerd is principal investigator for the CFI-supported Digital Sculpture Lab at York University, dedicated to studying the convergence of the digital and the physical in art by translating digital code into physical reality.
---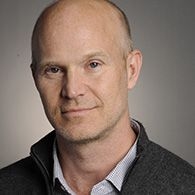 Michael Zryd
Associate Professor in Cinema and Media Studies
Professor Zryd is a scholar and curator whose research focuses on experimental and avant-garde cinema, documentary film theory, American populism in film and media, and Buffy the Vampire Slayer. Major research projects include a conceptual reconstruction of Hollis Frampton's Magellan project, which he has co/curated in Toronto, New York, Karlsruhe and London; a critical examination of irony in documentary and experimental film; and an institutional study of the development of cinema and media studies in North America from the 1960s to the present. He is co-founder of the Toronto Film Seminar and of the Experimental Film and Media Scholarly Interest Group in the Society for Cinema and Media Studies (SCMS).
---