---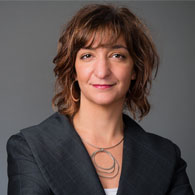 Francesca Accinelli
Francesca currently holds the position of Director, English Market for the CMF Program Administrator at Telefilm Canada. In this position she manages the business affairs processes for both Convergent and Experimental Programs for English Canada and works with TV and digital media producers providing support during the CMF application process. Previously, Francesca was Deputy Director of the Television Business Unit at Telefilm Canada. Before joining the organization, Francesca was the Manager of Operations and Business Analyst for the Canadian Television Fund where she started in 2001.
Francesca has worked in television for the last 15 years but before that began her career as a cultural administrator and producer for close to ten years. She holds a B.A in Fine Arts from York University and is a Murray Ross Award Recipient. She is also a VCP alumna.
---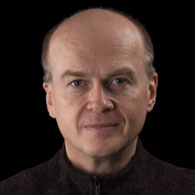 Philip Beesley
Philip Beesley is a professor in the School of Architecture at the University of Waterloo. A practitioner of architecture and digital media art, he was educated in visual art at Queen's University, in technology at Humber College, and in architecture at the University of Toronto. At Waterloo he serves as Director for the Integrated Group for Visualization, Design and Manufacturing, and as Director for Riverside Architectural Press. He also holds the position of Examiner at University College London. His Toronto-based practice PBAI is an interdisciplinary design firm that combines public buildings with exhibition design, stage and lighting projects. The studio's methods incorporate industrial design, digital prototyping, and mechatronics engineering.
Philip Beesley's work is widely cited in the rapidly expanding technology of responsive architecture. He has authored and edited eight books and appeared on the cover of Artificial Life (MIT), LEONARDO and AD journals. Features include national CBC news, Casa Vogue, WIRED, and a series of TED talks. His work was selected to represent Canada at the 2010 Venice Biennale for Architecture, and he has been recognized by the Prix de Rome in Architecture, VIDA 11.0, FEIDAD, two Governor General's Awards and as a Katerva finalist. Beesley's funding includes core CFI, SSHRC, NSERC and Canada Council for the Arts grants.
---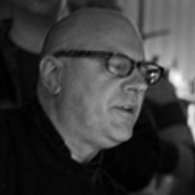 Greg Hermanovic
Greg Hermanovic is co-founder of Derivative and Side Effects Software, and has been meddling in 3D graphics since 1974. He drew his first pixel on a CRT display in the mid-Atlantic Ocean during a 1974 UN global weather research project. From 1975 to 1980, Greg helped develop the training simulator for the US Space Shuttle's CanadArm robotic manipulator and other aircraft simulators. He started working with digital audio in 1982 using the CMusic language for research in perception. He later became head of R&D at Omnibus Computer Graphics from 1984-1987. Greg co-founded and is a partner of Side Effects Software, makers of Houdini, where he received two Scientific and Engineering Awards from the Academy of Motion Pictures Sciences and Arts for the advancement of procedural visual effects tools in the film industry. Greg currently leads Derivative, the creators of TouchDesigner which is an application development tool used for making interactive experiences, architectural projections, puppeteered characters, music visuals, video servers, visualization and installation art. TouchDesigner has been used in projects for Walt Disney Imagineering, Google, Herzog & de Meuron, Prada, MIT Media Lab, the Guggenheim, Plastikman, Carsten Nicolai, Michael Snow, Rush and many more.
---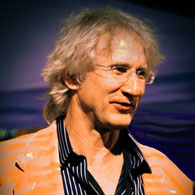 Alan Macy is currently the Research and Development Director, past President and a founder of BIOPAC Systems, Inc. He designs data collection and analysis systems, used by researchers in the life sciences, that help identify meaningful interpretations from the complex signals produced by life processes. Trained in both electrical engineering and physiology, he is fluent in the fusion of these two fields, with over 30 years of development experience. His expertise currently orients to psychophysiology, emotional and motivational state measurements, magnetic resonance imaging and virtual reality implementations. He continues to present in the areas of human-computer interfaces, electrophysiology, and telecommunications. His recent research and artistic focus explores ideas of human nervous system extension and the associated impacts upon our perceptions. As an applied science artist, he specializes in the creation of human-sensitive, interactive sculpture and environments. His work has been featured at the San Francisco Exploratorium and the California Academy of the Sciences.
---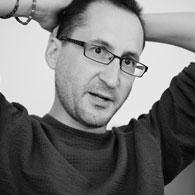 Chris Salter
Chris Salter is an artist, Director of the Hexagram Concordia Centre for Research-Creation in Media Arts and Technology, Co-Director of Hexagram | CIAM (Interuniversity Center for Art and Media) and Associate Professor for Design + Computation Arts at Concordia University in Montreal. He studied philosophy, economics, theatre and computer music at Emory and Stanford Universities. After collaborating with Peter Sellars and William Forsythe/Ballett Frankfurt, he co-founded and directed the art and research organization Sponge (1997-2003). His solo and collaborative work has been seen all over the world at such venues Venice Architecture Biennale, Vitra Design Museum, BIAN 2014 (Montreal), LABoral, Lille 3000, CTM 12 Berlin, National Art Museum of China, Ars Electronica, Villette Numerique, Todays Art Meta.Morf (Norway), Mois Multi, Transmediale (Berlin), EXIT Festival (Maison des Arts, Creteil-Paris), Place des Arts (Montréal), Venice Biennale, Elektra (Montréal), Shanghai Dance Festival (Shanghai), Yerba Buena (San Francisco), the Banff Center (Banff), Dance Theater Workshop (New York), V2 (Rotterdam) and the Exploratorium (San Francisco), among others. He is the author of Entangled: Technology and the Transformation of Performance (MIT Press, 2010) and the forthcoming Alien Agency: Research-Creation with the Nonhuman (MIT Press, 2015).
---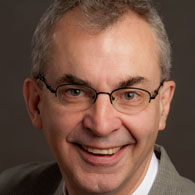 Julian Sleath
With a 30 year career in the performing arts; from theatre design to the circus, Julian Sleath is currently Programming Manager of Special Events with the City of Toronto. He is responsible for a wide range of large scale public events such as Doors Open Toronto and Scotiabank Nuit Blanche. He has worked for many arts festivals around the world including the Edinburgh International Festival, Dance Umbrella in London, the European Arts Festival and Luminato. He has had the pleasure of working with many Canadian artists and performers in the realization of their ideas. He is also on the TO2015 PanAm and ParaPan Games Cultural Advisory Committee and the Programming Advisory Committee of Daniel's Spectrum in Regent's Park.
---