Call for Papers (CFP)
SKIN: Interdisciplinary Approaches to Cybernetic Containers
Friday, April 8th, 2016 @ YorkU
April 8th Schedule:
https://sensoriumsymposium.wordpress.com/schedule/
---
9:30-9:40 am Welcome Remarks Michael Longford and Jessica Bay
9:40-11:00 am PANEL ONE Are you Feeling Me? Skin in the City Moderated by Mason Wales
"Exfoliation and Defoliation: Tenderness & Violence in Tactile Encounters" – Karl Petschke and Nick White
"The Potentiality of Leaks: A Call for a More-Than-Human Aesthetics of Desire" – Alysse V. Kushinski
"A Narrative of Love and Bodies in the Yemen" – laura j. turnbull
11:00-11:10 am BREAK
11:10-12:20 pm PANEL TWO Photoskinthesis: The Skin We're In Moderated by Dr. Bridget Cauthery
"The Posthuman Woman in Film: Getting Under the Skin of Men" – Malcolm Matthews
"Epidermal Ennui: Under the Skin and the Feminine Visage" – Marko Djurdić
"Mirror, Mirror on the Wall: Reflecting Race in Disney's Once Upon a Time" – Michelle Johnson
12:20-1:45 pm LUNCH
12:30-1:00 pm TOUR of Merril Collection of Science Fiction, Speculation and Fantasy by Kim Hull, Librarian, Merril Collection. (http://www.torontopubliclibrary.ca/merril/)
1:45-3:00 pm PANEL THREE Fasciae Fascinum: Allegory, Algorithms, and Tetrachromacy
"Here is Always Somewhere Else: An Experiment in Speculative Curatorial Practice" – Carmen Victor
"OpTec Keynote, December 2032" – Max Meyer
3:00-3:10 pm BREAK
3:10-4:20 pm ROUNDTABLE: "Touch as Queer and Decolonial Gesture/Skin as Transcultural Site of Contact" with Jonathan Petrychyn, Nick White and Alize Zorlutana
4:20-4:30 pm BREAK
4:30-5:45 pm KEYNOTE SPEECH: Laura Wiebe "Feeling Realities: Sensing Beyond the Self"
5:45-7:30 pm RECEPTION
7:30 pm Adjournment and off-site social gathering
---
General Info:
More Info: https://sensoriumsymposium.wordpress.com/cfp-2/
Simultaneously vessel and vehicle, barrier and transmitter, costume and identity, screen and interface, skin has emerged as an erotic, political, productive, and flexible contemporary concept. Mobilized, harvested, grafted, and incorporated by artists, scientists and theorists into new technological, biological, and social assemblages, skin appears as shared feature and conduit between the human, animal and machine. Sensorium: Centre for Digital Arts & Technology is currently inviting cross-disciplinary proposals for the second annual Graduate Symposium – SKIN: Interdisciplinary Approaches to Cybernetic Containers – that embody and/or engage critically with the potentialities and intersections of technology, phenomenology, and affect and the multiple discourses that manifest skin.
Possible topics for papers include but are not limited to:
Conceptions of skin, layers, membranes, and all of their parallels
Screens and interfaces
Bio-semantics, bio-philosophy, and bio-art
Digital and bodily cartographies
Palimpsests
Intercorporeity
Conventional, plastic, and cosmetic surgeries
Cyborgs and the posthuman
Transformation and transformative technologies
Biological and technological assemblages
Contemporary images/representations of skin in film, television pornography, theatre, literature, games, and dance.
Science fiction
This one-day symposium will offer a unique symbiotic opportunity for emerging researchers and artists to gather, exchange, bond, and cross-fertilize future landscapes for research materializing at disciplinary boundaries.
Presentation formats:
Papers, posters, workshops, round tables, interventions/performances, presentations – traditional and experimental – and other emerging forms will all be considered. We encourage cross-disciplinary interpretations, variations and unforeseen mutations of our working themes.
Submissions:
We invite papers and presentations that critique, consider, and construct the intersection of art, science, the body, and technology and iterations therein. Please send a 300 word abstract, along with a working title, short biography, and contact information. If you would like to submit a joint proposal with several researchers/artists please send only one application that includes collective biographical and contact information. Specify the format of your presentation, keeping in mind it should be no longer than 20 minutes in length (with 90 minutes for panels and/or round tables). The final date for submissions is February 15, 2016 at 11:59pm EST.
Fee:
Registration fee for the conference is $50 pending acceptance – fee includes boxed lunch, coffee, and evening reception.
Email: sensoriumsymposium@gmail.com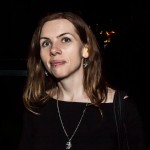 Keynote Speaker: We are pleased to welcome Laura Wiebe as our speaker for the 2016 Symposium. Wiebe is an Assistant Professor in the Department of Popular Culture, Communication, and Film at Brock University and the Vice-President of the Canadian Popular Culture Association of Canada. She specializes in considerations of science and technology, popular culture, and music. You can find Laura online at http://lauramwiebe.com/